With 2018 in our rearview mirror, the Parent Association is rolling out an exciting and busy 2019 calendar of events — we hope to see you often!
Skate Party: Thurs, Jan 17 from 6 to 8 pm (Prospect Park)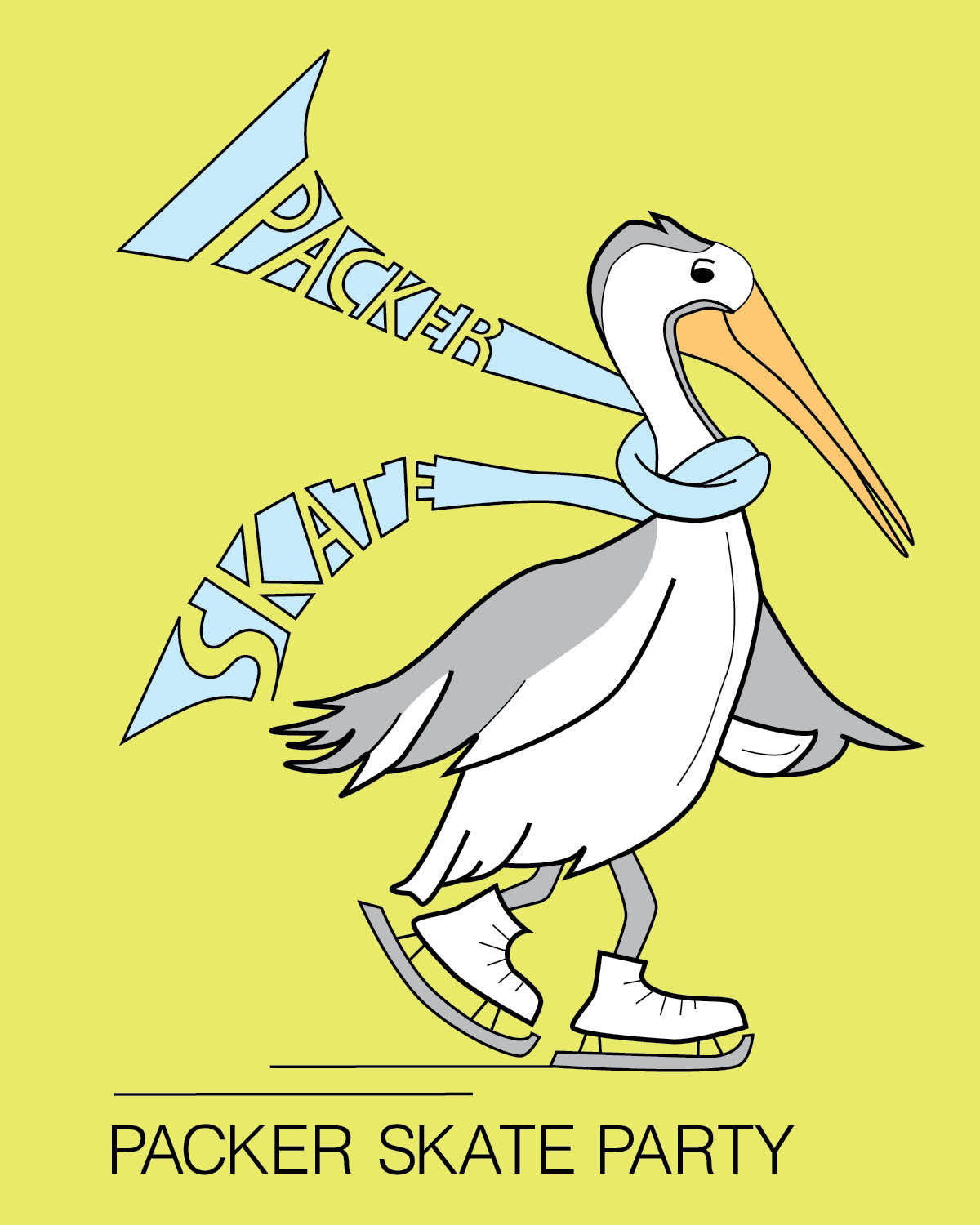 Celebrate winter with family and friends at the annual PA Skate Party on Thursday, January 17 at the LeFrak Center at Lakeside in Prospect Park. Admission is $20 for each skater which includes entry to rink, skate rental, bag check, and a $5 voucher for the Blue Stone Café. Helmets strongly encouraged. Bring your family and friends!
Please click here to purchase tickets in advance and here to volunteer for the event — your support is appreciated! Tickets and stylish merchandise can also be purchased in the front hall of Big Packer (170 Joralemon St.) from 8 to 9 am on Tuesday, January 8 through Thursday, January 10 and Monday, January 14 through Wednesday, January 16. We will also be selling at Little Packer (100 Clinton St.) from 8:30 to 9:30 am on Tuesday, January 8, Thursday, January 10, and Wednesday, January 16. Note that Skate Party tickets and merchandise are eligible for Community Pricing.
MLK Peace Workshop and Walk: Mon, Jan 21 from 1 to 3 pm (Packer Commons)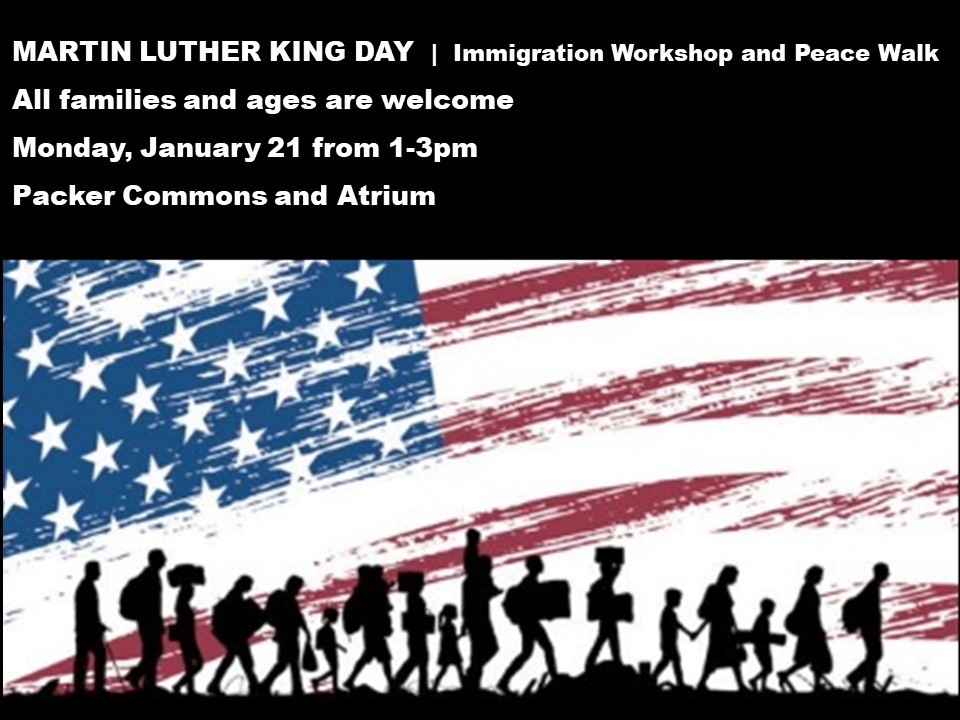 Please join the Parent Association's Diversity and Community Service parent groups for a Community Peace Workshop and Walk in honor of Martin Luther King, Jr. Day. At this annual event, families gather to discuss and reflect on issues of immigration, justice, and peace in our local and global communities. All ages are welcome. Please email diversitychair@packerpa.org for more information and to RSVP.
Save the Date: February Events 
Faculty Arts & Music: Tues, Feb 5 from 6:30 to 8:30 pm (Chapel and Shen Gallery)
Let Packer's art, theater, and music faculty inspire you and your children during the PA's annual faculty visual arts exhibition, dramatic presentation, and music concert.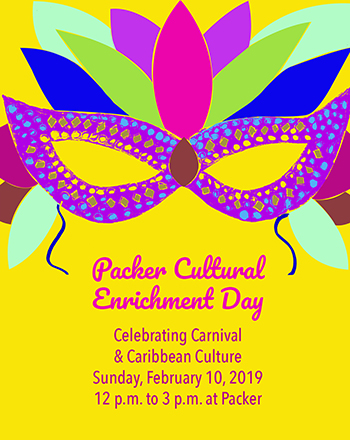 Cultural Day: Sun, Feb 10 from 12 to 3 pm (Packer Commons)
Experience Carnival through the lens of the Caribbean at Cultural Enrichment Day! Join us for an interactive journey through music, games, dance and cuisine! Once again our big raffle prize this year are May Day tickets! All ages welcome.
The Annual Packer Benefit is coming... and we need volunteers!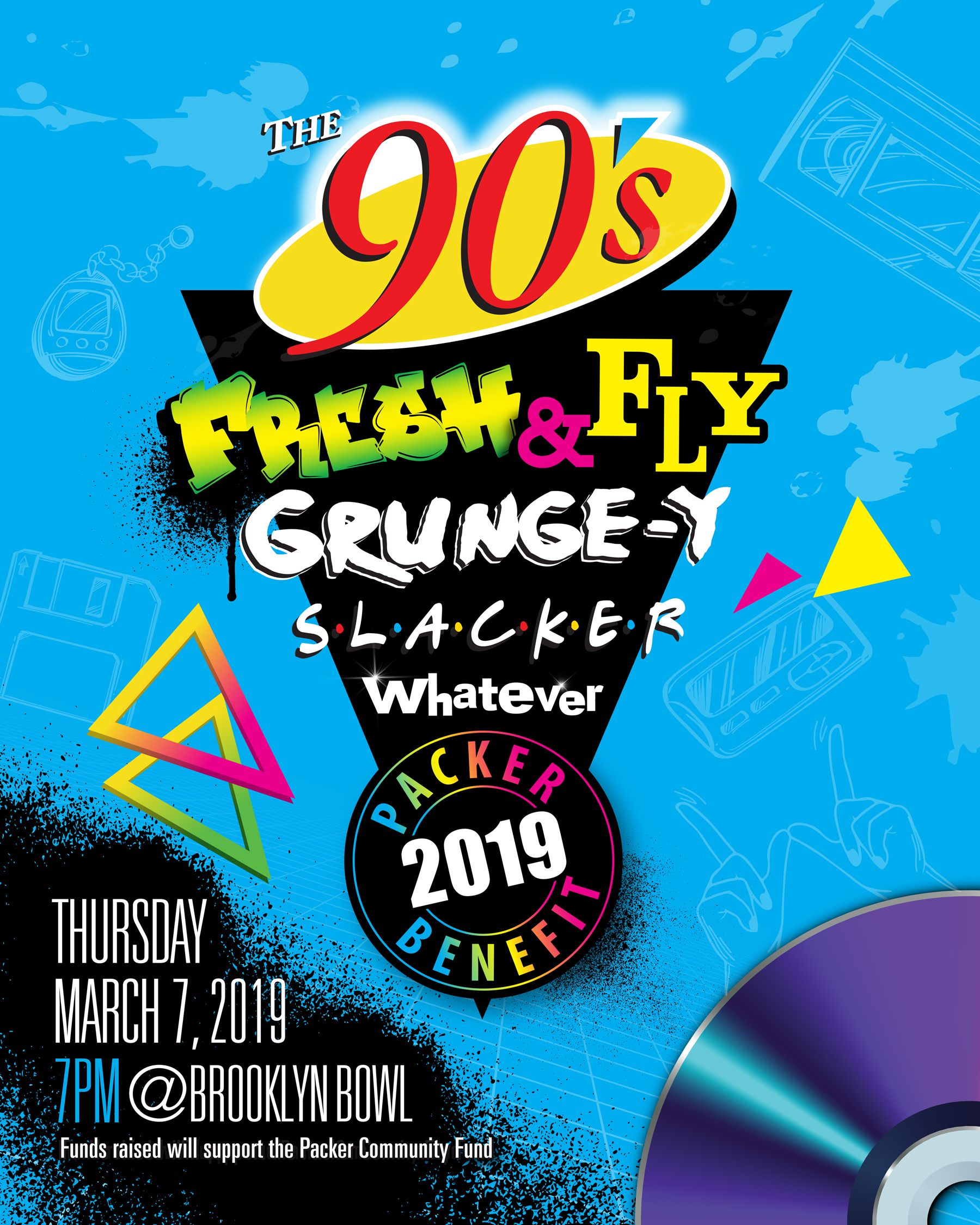 We could use your help in making the Benefit a success  — please join us for a Benefit Volunteer meeting on Thursday, January 24 from 8:30 to 9:45 am in the Atrium Overlook. Hope to see you there!
We are resuming our Sustainability work within the PA and are seeking a parent to lead that effort. Supporting efforts to minimize environmental damage is a responsibility in our lives at school, work, and home. The parent representative will work collaboratively with the sustainability team at Packer, made up of adults and students in our community, on school wide initiatives and to expand the PA's efforts to be more sustainable. This effort can only be at its best with support from educators, students, and parents! Please email thoward@packer.edu if you're interested in this position. 
Community engagement is an important part of Packer's mission. Through both school-based and PA-sponsored volunteer and community engagement programs, we hope to get Packer community members involved in hands-on, direct service work to address important community issues. Our community partner directory captures some of the issues and organizations that we are already connected to. As we build our connections, we would love to hear from you as well! Please fill out this short survey, giving us more information about what you'd like to see happening!
The Parent Association launched a Facebook Group and you are invited to join in the fun! The group includes posts about upcoming Parent Association events and programs, ways to get involved, and pictures from prior events. Join our page! Each request will be approved by a Parent Association member. 
PA Overview: 
Parent Group Meetings and Events

The Packer Collegiate Institute
170 Joralemon Street • Brooklyn, NY 11201